Hello!  
You are now in art heaven!
Come to the Pink Buddha Art Studio in Portugal, stay here, explore this wonderful country and paint as much as you wish in a large, spacious studio. I work with every student or group individually to devise and plan out the programme YOU would like – the right combination of painting sessions with myself (if you would like this), your own studio time, trips and outings and just free time to enjoy the pool, garden and Portugal. Flexibility is key and my aim is for you is to feel free AND fulfilled as well as to have fun, relax and be creative.
(IF YOU WOULD LIKE TO LOOK AT AND MAYBE BUY ONE OF MY PAINTINGS OR PRINTS, please look here and here )
I also have some AMAZING new workshops and courses for 2017:-
My ground-breaking new e-course based on individual Skype sessions and one to one mentoring, starting from 1st April and my brand new mentoring programme
My workshop "Paint with Linda Retreat" from Saturday 7th to Saturday 14th October (website shortly)
My personal inspiration, the Visual Journalist and stunning artist Juliana Coles in September
the highly regarded artist with several books published Jean Pederson also in September
The Pink Buddha Art Studio is a place where I want people to feel at ease to explore their creativity, whether you are a beginner who lacks confidence and wants to know how to start, or an established artist looking for new inspiration. I bring to the studio 40 years of teaching experience which has enabled me to help each person very individually, and feel instinctively the kind of guidance and tuition I can offer them, in a gentle, non-judgemental but informed way. Most visitors end up as my best friends!Look along the tabs for the invited artist workshops which are also planned for 2017 and other adventures which may interest you!
Portugal is a safe, fascinating country full of loving, welcoming people, and I have tried to make my studio a reflection of this – a place of freedom, discovery, creativity infused with love and friendship, where your input and wishes are valued and paramount. A place of learning, yes, and where you will be supported and where your happiness and self-confidence are my number one priority. 
If you would like to come, but still a little unsure, I have now added a simple comments page where I am inviting past students to leave their comments or add a review. I hope this will help you decide.
Accommodation above the studio is available for individuals or small groups who want to follow painting programmes with myself, with plenty of time for exploring the area, or just as a private retreat to paint alone without interruption.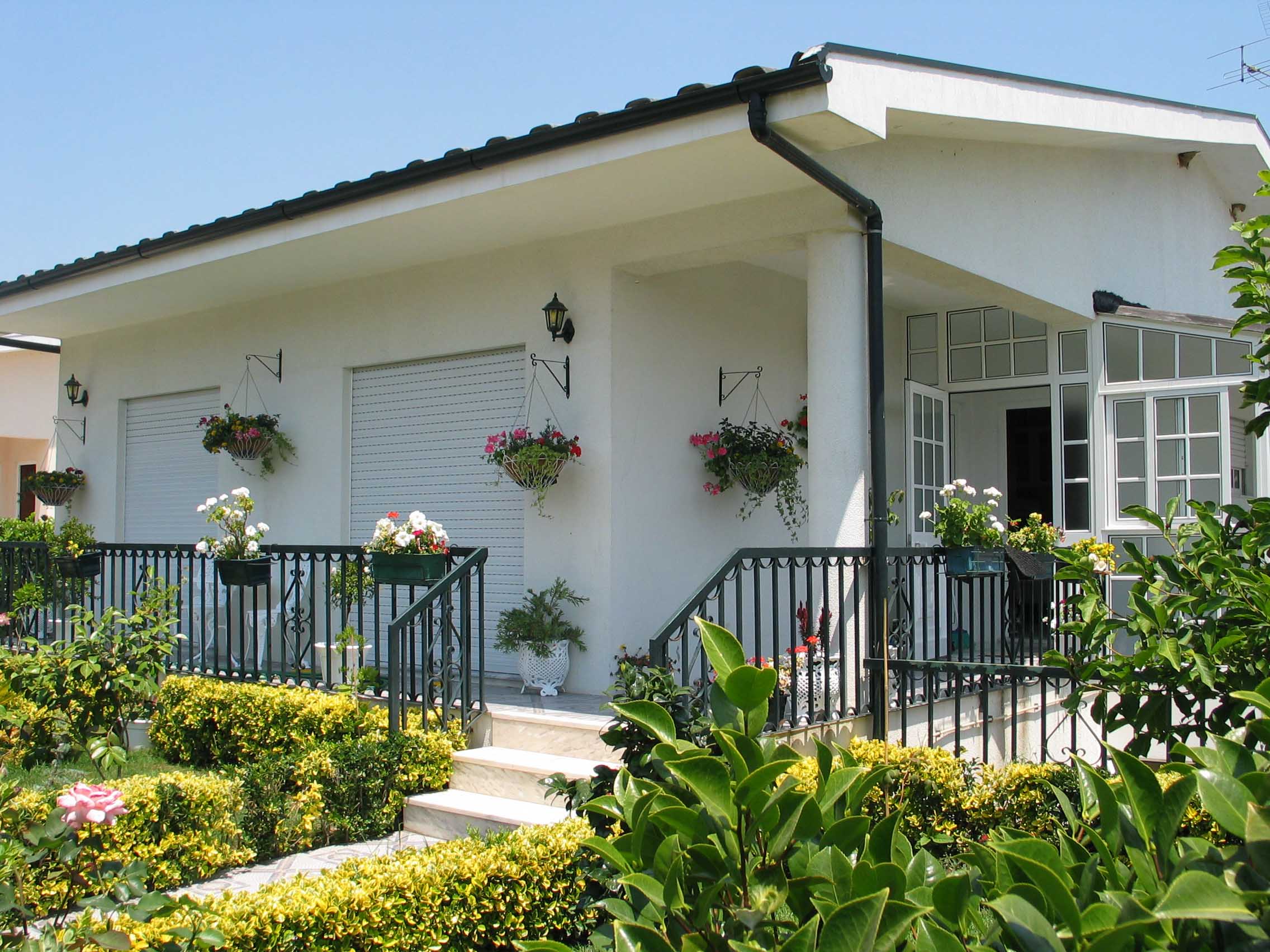 A number of guided outings and trips in my car are available if you chose – I am happy to be your tour guide! The key word is flexibility….you choose how to spend your time. There is a garden and a pool, and the studio is fully equipped so you do not have to worry about materials! Learn much more here.
My studio is located on the edge of the small town of Lousada, in the heart of Northern Portugal and only 30 minutes from the vibrant, historic city of Porto. It looks  out over farmland to distant hills, and opens onto a wide sun terrace, swimming pool, and a lower garden with fruit trees.

The fully-equipped beautiful studio sits underneath my house, creating a large, open, light-filled space both for my own painting, for individuals or small groups of friends, and  also to offer my own workshops and to invite other artists to hold their own workshops here, as an exciting, practical, spacious and fun venue.
Upstairs there is a three-bedroomed house with a modern kitchen and bathroom, WC and utility room, three bedrooms and a comfortable lounge with TV, games and dining table.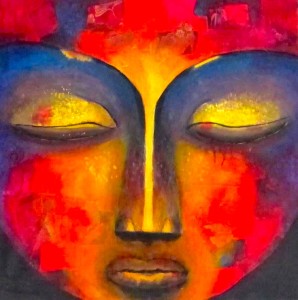 If you would like more information about anything at all, do get in touch with me via email as in the sidebar.  Payment options online at present are via Paypal, but if you would like to use a different method, again, just email me and we can organise this.
I would, of-course, be delighted if you would sign up for my regular newsletter. This will be the best way to find out about all the new workshops as they are organised, so you can see which appeal to you the most – there are going to be quite a few with world class artists! I will also be sharing all the latest news from the Pink Buddha Art Studio with giveaways and special offers. My winter project for 2016/17 is to produce at least one online e-course – and the news will be here first!
Thanks so much for helping to make my studio
'art heaven'

in Portugal