COMMISSION WORK
I have grouped my pictures on my gallery page simply for ease of viewing – if a piece has already sold, I am very happy to paint another to commission – I can change the dimensions, the substrate and even the colour palette where possible. Just email or skype me and we can discuss all the details.  I never paint an exact copy, which would be almost impossible as well as lacking in spontaneity and creativity, but will always aim to produce a similar picture which will have the same impact.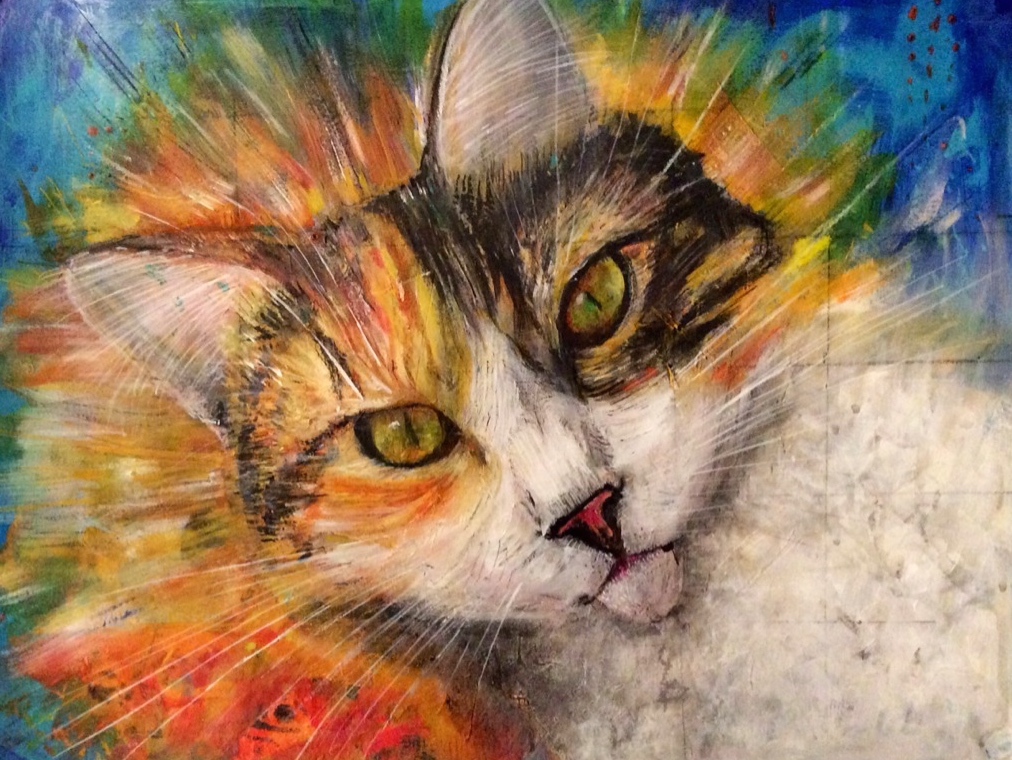 I can also paint portraits to commission – both people and pets. If you are thinking of this, please get in touch to discuss what you would like, in terms of materials, size, and the 'feel' of the painting – I always like to work not just from some photographs, but also from a description of the person or animal – their personality, or, as I believe, 'what puts the twinkle in their eyes!' Prices will be according to size and substrate used.
Postage and Packing
I can post a piece anywhere in the world, within political possibility. I received some lessons in packaging before my first order to the United States from my studio in North Portugal. I use a range of materials, including special tissue, bubble wrap, freezer paper, cardboard and take great care to ensure that the more vulnerable parts of the picture will not be damaged. After a great deal of research, I found the best service to be via the Portuguese Postal Service, who offer guarantees and insurance and up to now have been remarkably efficient, orders arriving in the USA within a week to ten days, and in less than a week to the UK and counties in Western Europe.  If you have any doubts, do email me.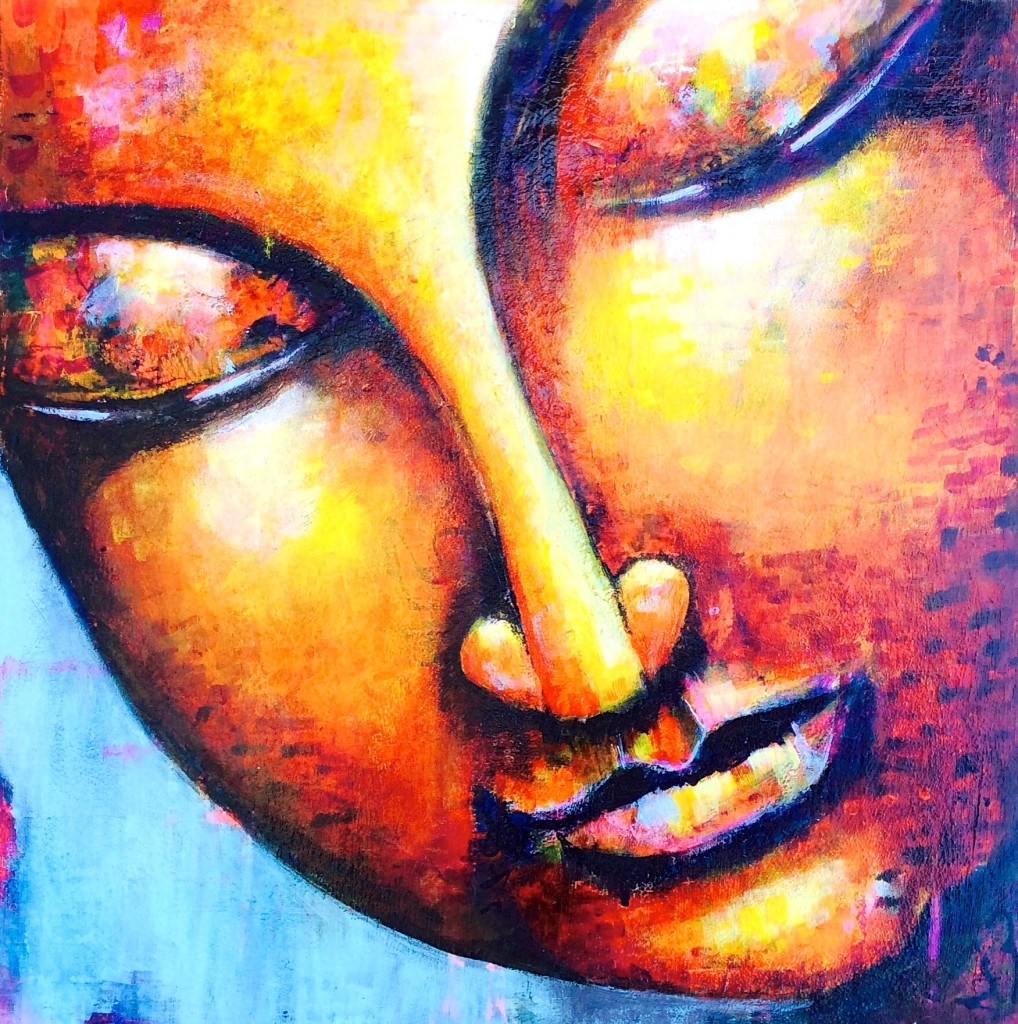 Orders and Payment
If you would like to place an order, please contact me initially via email or skype to discuss all the details. Pictures on display in the gallery are mostly finished and dry, ready for sending, commissions obviously will take longer, and depend on size, and other personal commitments but I will give you a very good approximation. Once a sale has been agreed, and the painting or item is ready for dispatch, I ask for payment to be made via Paypal or bank transfer, and I always recommend that we check out mutual identities as I have sadly almost been scammed in this respect, and then details can be exchanged. For the same reason, I do not take cheques or any similar payment methods.
I will then pack the piece with great care and dispatch within a few days, and will let you know every step of the way.  Please contact me if you have any reservations at all about the piece on arrival – and we can talk about it, of-course. My aim is always that you are absolutely delighted, but I am happy to listen and act if you are not.
I am also able to offer  a range of signed merchandise such as bag, cushion covers, zip backs, journals , cards and notebooks, mugs and even t-shirts.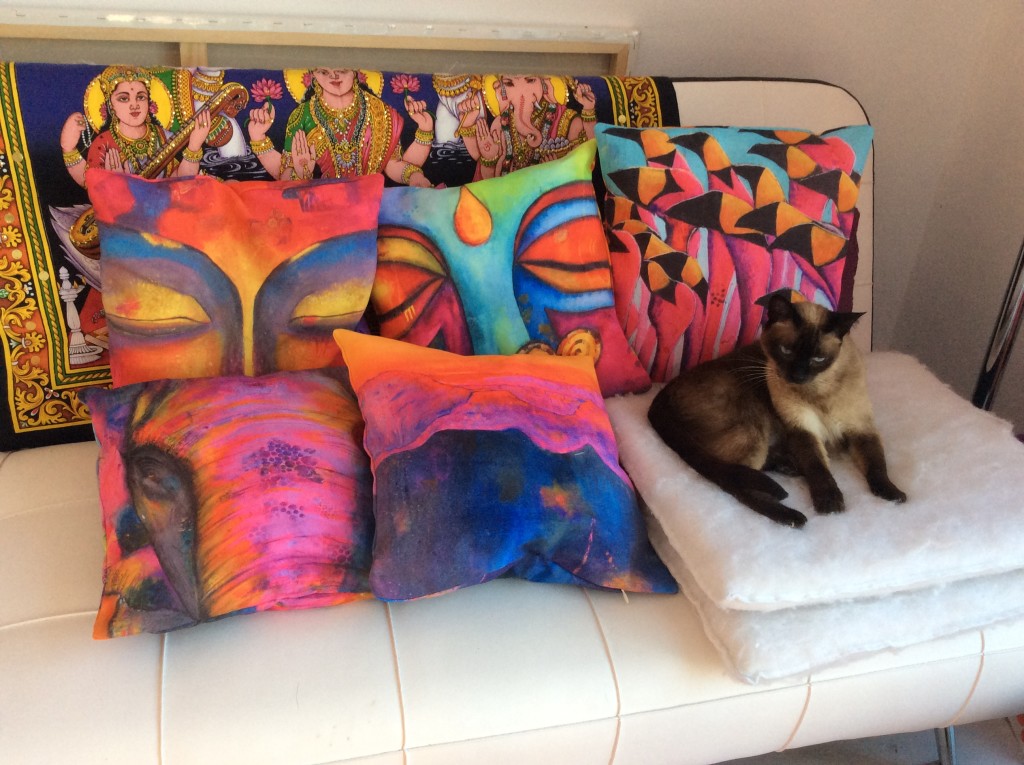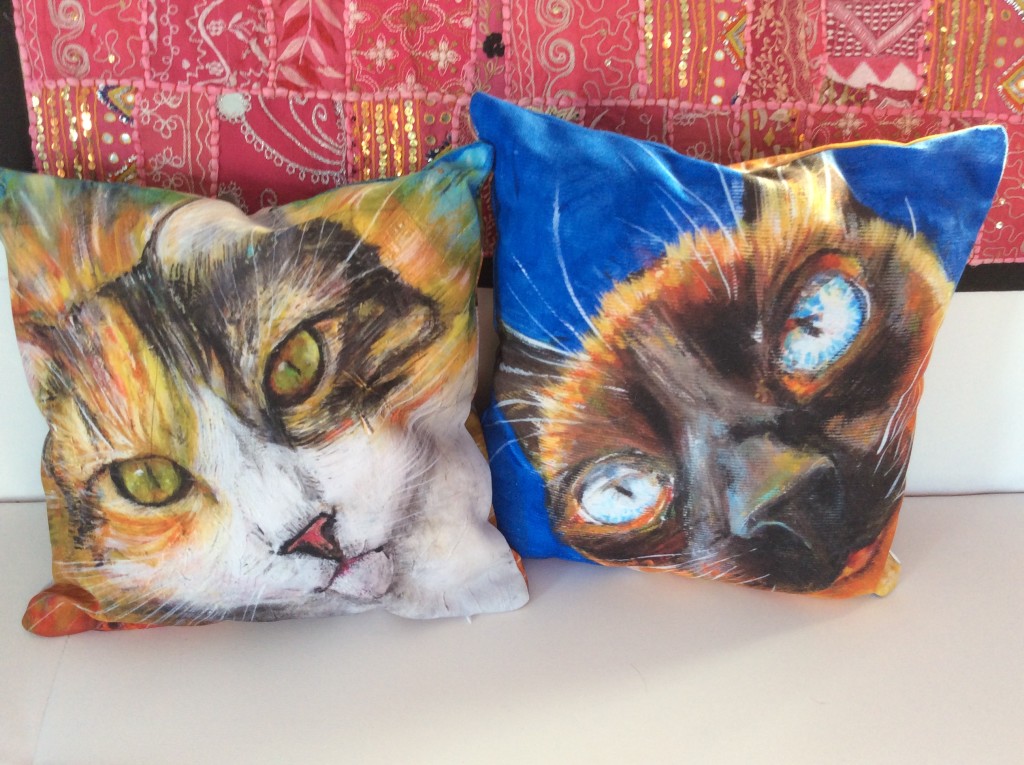 I can do portraits of your pets, too, or any other favourite things, and then you could  order your own merchandise!
I package the pictures myself with great care, following the guidelines, using a great amount of materials both to reinforce and protect. I send them via the Portuguese Post Office, which up to now have proved excellent in every way, and this includes an insurance for safe arrival. I am happy to discuss this in more detail with a client who seeks more reassurance. Costs depend entirely upon weight – a large 90cm x 90cm 3D type stretched canvas costing approximately $80 to the USA and £30 to the UK. Smaller, lighter work will cost considerably less. I am very happy to offer to pay 50% of these costs as a gesture of goodwill, and as a personal thank you.
I will happily send you much more detail about each painting with larger close ups on request. All paintings are packaged with great care and insured.
I thoroughly enjoy all portrait work, too, especially people and pets, so do email me if you are interested.Thanks.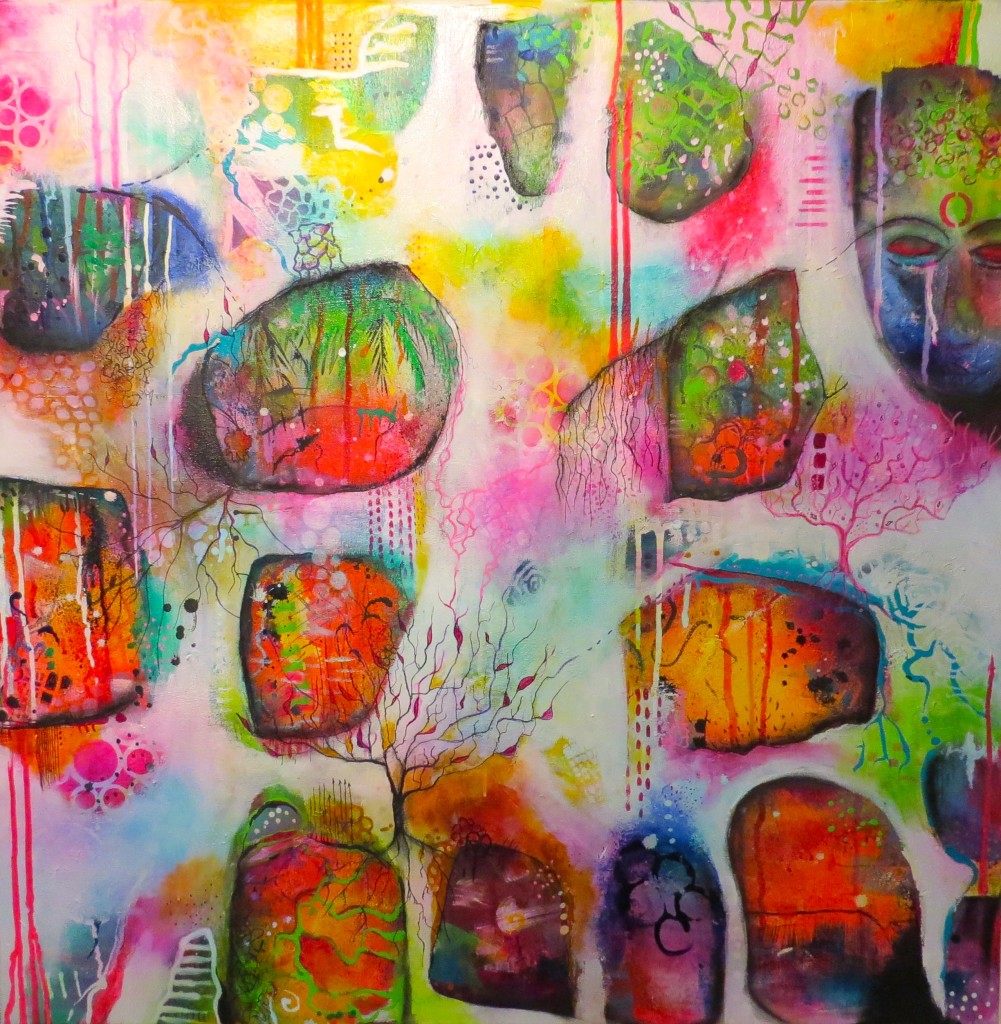 Commission based portraits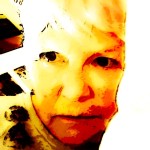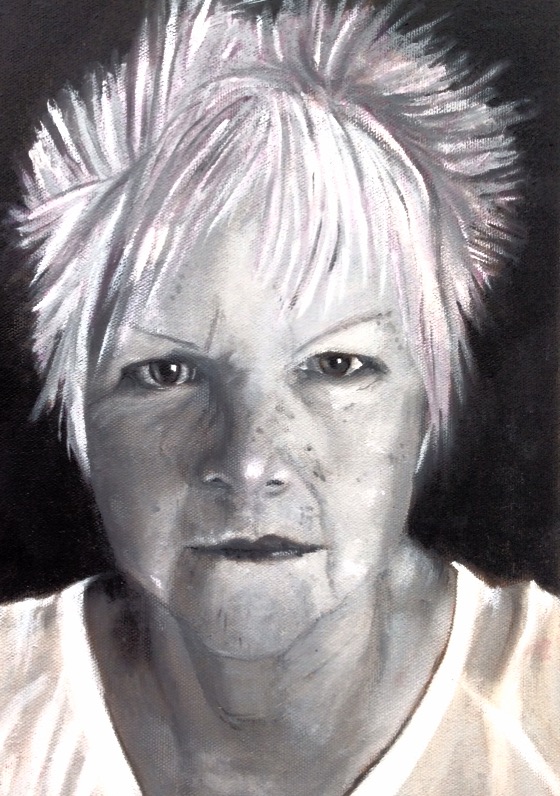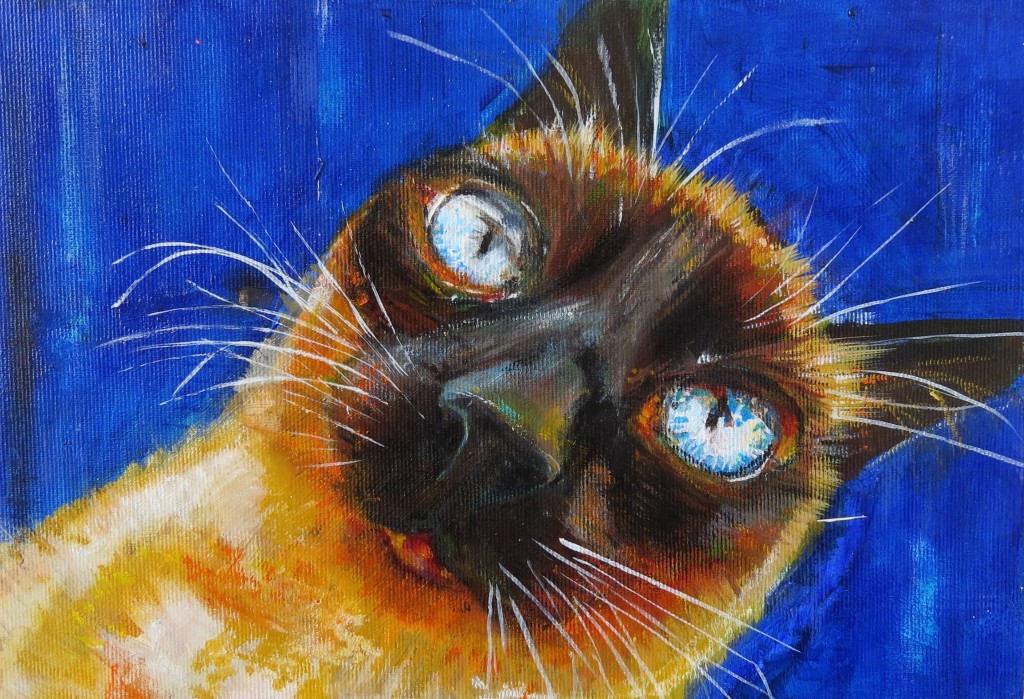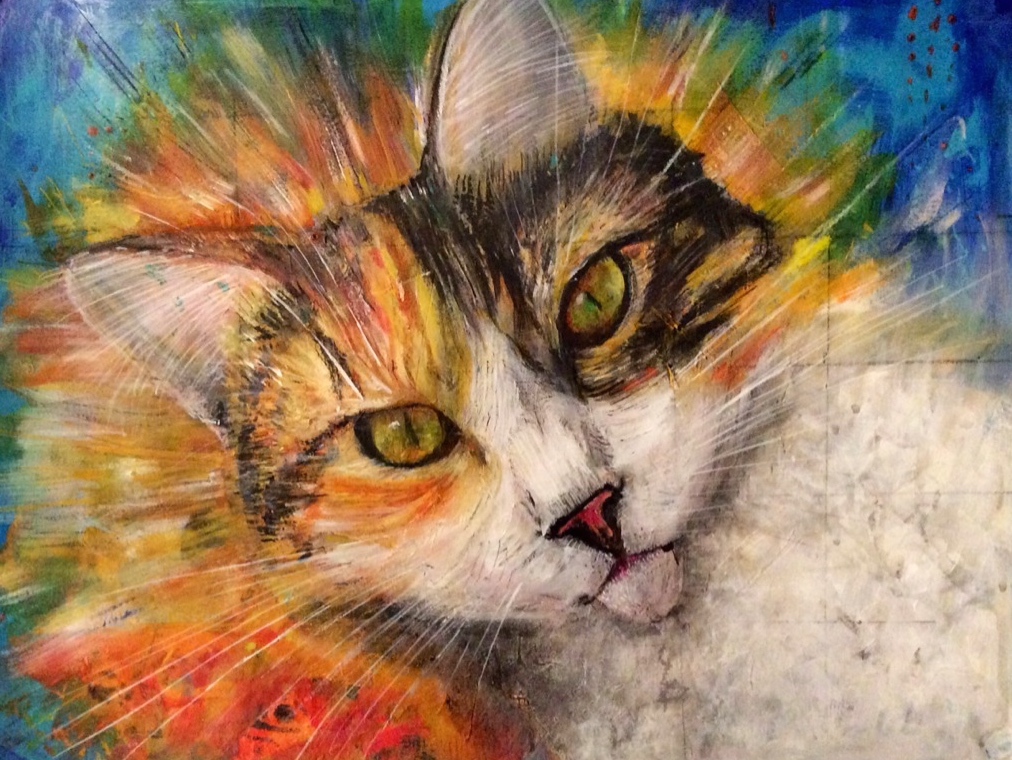 Here is some of my recent personal work – pictures of myself (black and white in oils), my late partner (black and white acrylic) and my two cats in acrylic. If you would like me to paint someone you know, or one of your pets using oils or acrylics, on the substrate of your choice, please get in touch.