Art Pilgrimage to Portugal    

                                                    
                                                    w/ Renowned Visual Journalist Juliana Coles
                                   The Way of an Artist:    a Mini Artist Residency                          
                                                        Open to all levels of creative experience
                         September 2nd,  2017 – September 9th, 2017 (Eight full days)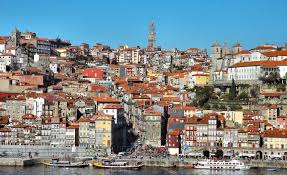 (Full details of price, length of stay and workshop below. Please press on all the links or follow the tabs above for lots more information)

Portugal has long been the destination of pilgrims, artists, travellers and seekers. Join Juliana Coles, the pioneer of Visual Journaling, and travel to a land of exquisite light and vibrant history along the trail of the Camino del Santiago! Ignite your curiosity and creativity with side trips and tours that provide guided opportunities to document, photograph, sketch, journal & collage observations of Romanesque sites that will inspire with pattern, architecture, and magical landscapes! Savor the journey by integrating that experience back at the studio with plenty of down time. Much like a mini artist residency, participants will immerse themselves in their expression from the safety and comfort of an artist's studio and expand upon their travel notes through various exercises designed to deepen expression by combining Visual Journaling techniques with a Carnet de Voyage (travel memoir).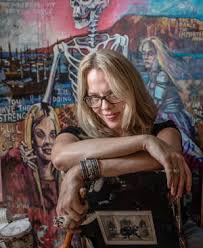 Visual Journaling, the focus of this journey, is a unique process created by Juliana Coles in 1992 that combines journal writing with art making in a book for self-expression. Participants will expand upon this creative process by adding that unknown, uncomfortable and daring component of travel! Establishing an artistic vision takes time, which is why this mini residency is presented as an introduction to your own Artistic Way. The outer journey becomes inspiration for the inner pilgrimage where you will explore a variety of creative methods such as mixed media sketching, journal writing, and visual journaling to translate and grasp deeper meanings of what is experienced.You will leave Portugal with an array of tools to expand your process and discover your voice as an artist infused with the creative vitality to inform a new direction. Wherever you may be in your artistic journey, this mini residency on the Path of the Pilgrim will uncover infinite possibilities and activate your practice by deepening your process.
Please click this link to find out all about Juliana's description of her process and supplies  and this link https://artpilgrimagetoportugal.shutterfly.com/ for more on supplies


The Art of Travel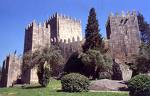 You will not travel this great distance to "make" something or to finish anything. You dare this journey to get something started, and the book (or books) provides the perfect background for just such a journey. You make great sacrifices and preparations to cross the ocean (or even drive down the street or cross cultural boundaries) and reclaim something you abandoned long ago. So whether you consider yourself an artist or you threw away your crayons in junior high, it's time to connect to a deeper part of yourself that requires the sustenance of dynamic creativity. International travel takes us out of our comfort zone and challenges us in ways that staying at home never will. This is the art of travel; to discover the essence of who we are, we must journey far to find out he/she was right here all along. This is a deeper journey to see the unseen and know the unknown.
    The Pink Buddha Studio               
The spacious, fully-equipped Pink Buddha Studio, the heart of the retreat, is run by artist and teacher Linda Chaves, well experienced in organising artistic retreats and travel excursions. Linda Chaves and the Pink Buddha Studio offer a unique opportunity to go the distance of traveling far to an Old World place of pilgrimage, and be held in the safe and supportive environment of a breathtaking studio overlooking the countryside of Northern Portugal without the added stress of destination after destination, site after site of doing, doing, doing…….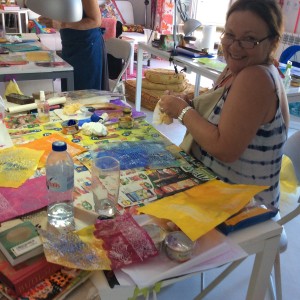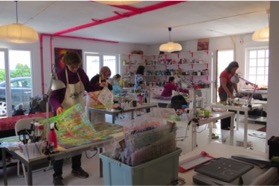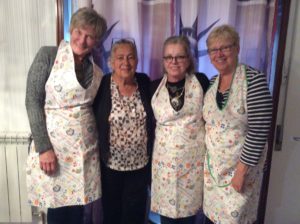 ………learn to travel, yet leisurely, then return and create in the comfort of the studio much like an artist residency; a place and time to do the work where you will discover your own artistic process and voice through a variety of artistic processes. Did I mention the pool? The studio easily cascades around the pool to work outdoors when weather permits.
Details
Dear Distant Traveler: Welcome to Portugal, a place of beauty, warmth, rich history, and ancient culture. The Portuguese were great explorers; our journey begins at the Pink Buddha Studio with an introductory day of page prepping and book or journal set up. Our first excursion is Porto, an historic city with incredible light and a seafaring past, where we will tour, shop, eat, sketch, write, photograph, and even create tracings of the unique artisan ceramic tilework to use at the studio to create backgrounds in our journal pages (tracing papers provided by instructor). Porto has been named as European City of the Year, 2017 – it fully justifies this amazing recognition with its combination of history, charm and warm people. Our next day back at the studio, we will translate all this gathering of information into our journals, even adding mini prints of photographs to our pages! We'll then travel back and forth creating and processing, creating and processing, as we view castles and manors along the Douro river valley, and even follow the Pilgrim's Path of the Camino del Santiago in the heart of Porto de Lima.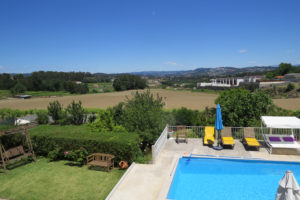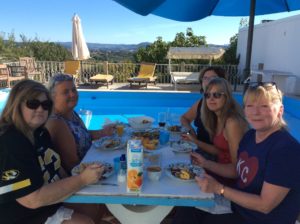 Programme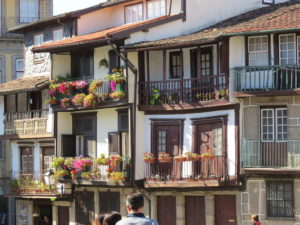 Linda has lived in Portugal since 1979, and looks forward to pointing out little known special places off the usual tourist track to make your visit even more unique and fascinating, and fun, too. To add to our sensual experiences, we hope to arrange a Portuguese Cookery Evening for our last evening together; a demonstration, by Portuguese friends, of a typical meal, which we will then tuck into, enjoying their company, and a unique chance to meet and chat with people form the area. This has been the highlight of all the Pink Buddha workshops so far!
The programme has been lovingly put together by Juliana and Linda via hours of enthusiastic Skype chats to try to give you an absolutely unique and unforgettable glimpse into this safe, calm very different country bathed in warm sunshine where the people are kind and welcoming, the scenery is green and beautiful, and there is history at every twist and turn! There may have to be last minute changes of schedule due to weather, availability of cars etc, but we will endeavour to follow our plans as closely as possible!
Detailed Programme
To see the progamme in detail, and our proposed itinerary to make each day an adventure, please click here to read all the details
Length of Stay
The actual residency programme consists of five full days of  studio activities led by Juliana, and at least three full wonderful days spent exploring both city and countryside in the little known but fascinating corner of the world. If you are staying at Linda's house, you are invited to arrive on the 31st August or !st September  at no extra cost to give time to acclimatise, get settled, learn a little about the area and have a dip in the pool. Guests at Linda's house are asked to leave by 12 noon on the 10th September, unless you have booked to stay longer.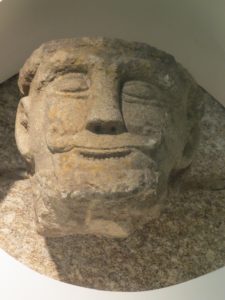 If you are staying at the Lousada Country Hotel then I recommend again that you arrive early to acclimatise, and book dates accordingly. Please let me know BEFORE making the hotel or house booking if you wouldn't mind sharing a room, either here (I have one twin-bed room and one double bed room available) , then I can perhaps put you in touch with another person who is interested or at the hotel.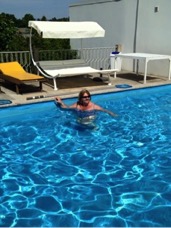 If you wish to arrive earlier, or stay on after these dates, then please see if room is available at Linda's house to book extra nights for $45 a night. Accommodation is available at Linda's house from 26th August 2017 and, after the workshop, until 16th September.
(Please note that if you wish to see more of the area before or after the workshop, Linda offers tours and outings here (with discounts for more than one person) Otherwise, though there is a  train service to Porto, you would definitely need to hire a car to get about if you are staying longer. I include one airport pick up and drop off (if from Lousada) in the price, so you do not need to worry about that – and I am happy to take small groups to the supermarkets etc. You may also consider spending a few nights in either Porto or the capital Lisbon, which is totally different, and well worth a visit, too.
Cost, payment, accommodation and other information
Accommodation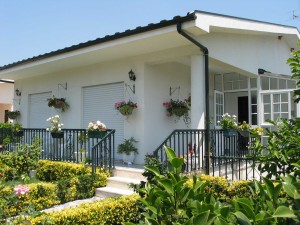 Please see above for our recommendations on the dates and length of your stay.
Juliana will be staying in one of the bedrooms in the accommodation above the studio  at Linda's house, please click on the pink – Casa Linda – there are also available two more bedrooms, one with a double bed and one with two singles. these will probably be booked very quickly, so best not to wait too long. Please let Linda know if you are interested in sharing the twin-bedded room.
If Casa Linda is booked, I thoroughly recommend the Lousada Country Hotel, which is listed on all the main sites. The hotel is just over a mile from the studio – there are other hotels and b and bs in the wider vicinity, but you would need to arrange transport to and from the studio, unless you are staying within a mile or two. You can contact the hotel directly to book, or use one of the main online sites. For legal reasons, I regret I am not able to undertake the hotel booking on your behalf.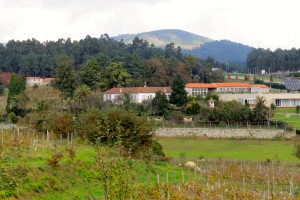 Please note that the cost of the workshop is reduced if you are staying in alternative accommodation.
Other Information
To find out more about the Pink Buddha Art studio, please click here to learn more about the studio, here to learn more about the house and here to learn about the area.
Please note that, aside from lunches out evening meals and souvenirs, there will be very little extra expense. Food and wine are very reasonable indeed, and you will be amazed at the incredible wine available at VERY low prices. It is also cheap to eat out, especially at lunchtime, and in the evening in Lousada there is a choice ranging from several local pizzerias up to  slightly more expensive quality restaurants. It is a 15 minute walk from the hotel into Lousada, and I recommend that you club together for a taxi (also very reasonable) or ask the hotel for bicycles!
Juliana and I are very happy to answer your questions (linda.janet.chaves@gmail.com) – just ask us anything about the trip at all, the programme, outings, accommodation etc and we will be more than happy to reply. Linda will open a private Facebook group for everyone in a short while, where you can also ask questions and get to know us all.
   The
cost

of the workshop is
              

$2750

   
                                 (with accommodation and outings  within the programme)
              or
            $2300     
                             (without accommodation but includes outings within the programme),
which  includes:
………………..An eight-day workshop, led by Juliana Coles to include 5 teaching days in the studio and three full days of outings as described above.  These will include a return train ticket as mentioned for a day trip to the amazing city of Porto.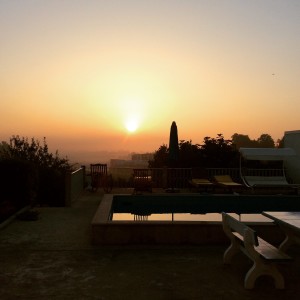 ………………. Most materials and supplies A  supply list will be published shortly on a separate link with packing tips from Juliana.
………………..Airport pick up and drop off, and hotel pickup and drop off once a day (within a two-mile radius of the studio)
………………..Fresh snack lunch at the studio every day, except on excursions. You may opt to use the nearby cafes instead, for a glimpse into local life and for a change of scene (not included)
………………..Hot and cold drinks and snacks available all day in the studio, including expresso coffee (bring your favourite tea – not a speciality here!)
………………..Access to the studio from 9 .30 am – 8 pm and later by arrangement. Please note that Linda and her assistant Isabel will only make one trip per day to the hotel to pick up and take back, but taxis are reasonable, and you can always make arrangements with Isabel who will be happy to do this for a small charge.
……………….Use of pool and garden as weather permits as well as the house facilities.
……………….Free Wifi throughout the studio
………………..Use of a an (ageing) Mac computer and Wifi printer
(Please note that air fares are not included, nor transport costs from locations outside Lousada.)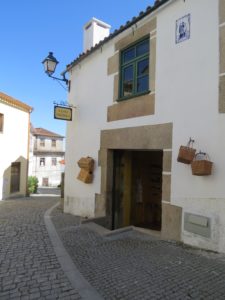 Payment    
Payment is usually by Paypal. PLEASE contact Linda by email or Messenger first to decide on accommodation availability and length of stay etc. If you prefer to pay by bank transfer, please just contact me, this is no problem.
NB: As this is a workshop which involves the purchase of air tickets by the artist and other participants, it is regretted that no refunds will be possible at this late stage
You will have the option of paying in total or payment in four instalments as follows…..
OPTION ONE: Workshop including accommodation at Casa Linda (31st August to 10th September)
Either one payment of $2750
OR Initial Payment of $500, plus three further payments of $750
OPTION TWO: Workshop and outings but not including accommodation
Either one payment of $2,300
OR Initial payment of $500 plus three further payments of $600
…The first payment (or $500 if paying in full) will act as a non refundable registration fee, unless the workshop is cancelled, when a full refund will be made. I recommend taking out some basic travel insurance to cover last minute complications, accident and health coverage, luggage problems etc.
My Paypal address is lindachaves15@gmail.com
(please send a covering email, too, with your name and contact details, and naturally we would like to know a little about you! Thanks)
…If you choose to pay in instalments, I will send you a payment reminder when the next instalment is due – I usually divide the time equally with the final payment 28 days before the workshop.
Again, please contact me at linda.janet.chaves@gmail.com with any questions – there are always other payment options which I am more than happy to work out with you. I will always send a confirming email after a payment.
So….Juliana and I will see you in September!!!!!!