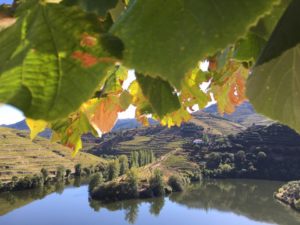 The Itinerary                    
31st August/1st September:   Arrival and settling in time – get acclimatised and maybe sample the local wine by the pool!
2nd September:          In the studio with Juliana
3rd September:          Outing to the vibrant, twinkling yet historic  city of Porto (return train ticket included in price) for a day of discovery, sketching and adventure. This is a chance to visit the magical LELLO bookshop, on the top ten lists of the best bookshops in the world (placing third in lists by the Lonely Planet and The Guardian),  the famous Cafe Majestic (unbelievably also on the top ten list of the best cafes in the world!) the Port Wine Cellars and the historic riverside area and the newly renovated Rua de Flores, now bustling with cafes and shops! There are also a couple of amazing art stores, as well as the tiled churches, restored Bolhao market…and much, much more!!! If you are a fan of JK Rowling, it might interest you that she lived in Porto for some considerable time, taught English at a school where I had previously taught, and walked these streets just as lovingly as I still do to this day! It is said that she had the idea for Harry Potter while sitting in the Cafe Majestic (In Rua Santa Catarina, one of the main shopping streets)!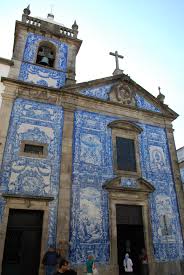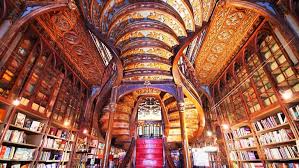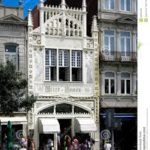 4th September:         In the studio with Juliana
5th September:         A pilgrims' day out to Guimaraes, a beautiful city with historic architecture and lovely shops to explore on the Caminho de Santiago and on to  Ponte de Lima (a wonderfully preserved town of Roman origin also on the Caminho de Santiago)   – we can follow in the footsteps of the ancient pilgrims as they trudged north to Santiago de Compostella in Spain and sketch and write about our feelings.

6th September:         In the studio with Juliana
7th September:          A stunning trip over the mountains to the World Heritage site of the Douro River Valley, where the port wine grapes are grown, with unique scenery, history and climate. Trip will include, depending on the weather and time, some or all of the following: visit to a local museum of port wine in Regua, trip to a local beauty spot with a panoramic view, with choice of a picnic lunch or lunch in a typical restaurant (neither included, lunch in the restaurant about 10 euros per person) , a visit to a quinta (port wine estate) with a tour and tasting, and if time, back up the hills to a remote yet charming village which has the best gift shop in Portugal, an array of locally produced gifts and handicrafts at very reasonable prices.
NB: There is a port wine tasting session available after the tour, which neither Linda or Juliana will attend as they are both alcohol free. It is your choice whether you would like to experience the port wine tasting (about half an hour maximum), or join us outside where there will be opportunities to sketch or photograph the stunning outlook and the River Douro, stroll by the vines, and there is even a bird walk available for anyone interested.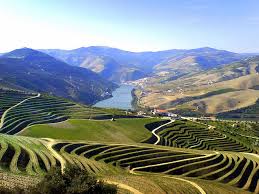 8th September:       In the studio with Juliana
9th September:       In the studio with Juliana, and time to relax and lie by the pool before our Portuguese Cookery Evening which will be our goodbye event. ( this is not a vegetarian/vegan friendly meal, as this way of eating is still not widely found in rural Portugal, so options discussed beforehand will be provided though not as part of the cooking class/demonstration). There are also  self-catering facilities in the upstairs accommodation. (Please note that you will be asked to make a small contribution to the food, and for chef Teresa's time and work)
10th September: The sad day when you are asked to leave by 12 noon. Please see above for information on how to extend your stay.