I am off to Sri Lanka for several months and have decided to sell my remaining paintings at incredible prices ON TOP OF WHICH I WILL PAY 50% TOWARDS SHIPPING! Thank you for taking a look – and do get in touch personally if you are interested via Facebook Messenger or via linda.janet.chaves@gmail.com 
All pantings are available for payment in instalments – easily arranged.
Prices quoted do not include the 50% towards shipping. This will be added on dispatch to be arranged separately. Do ask if you would like to know more.
'Buddha creates'  (lower right) in acrylic on unstretched  canvas ready for farming with Tao writing.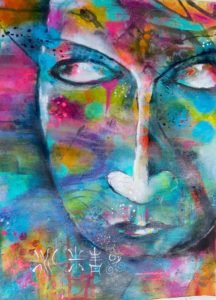 $120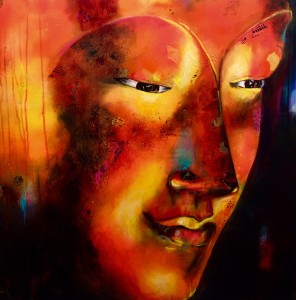 The Golden Buddha……..Acrylic with collage, on stretched canvas 90 x 90 cm. For Sale at $500  $450
This Buddha glows deeply and has a wonderful presence.
Wisdom……………acrylic mixed media on stretched canvas – 60cm x 40 cm (24″ x 16″) FOR SALE at $300  $220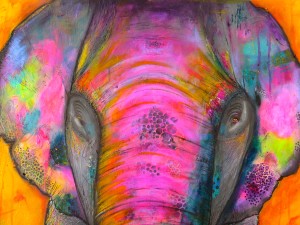 'Going round in Circles'
Acrylic on stretched canvas, with more subtle colours, great depth and mystery and markmaking. 120cm x 70 cm (42″ x 27.5″)   $500 $450
'SHIVA'.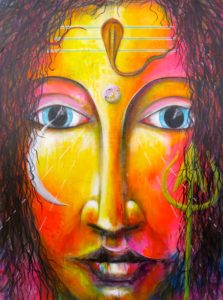 …a large glowing portrait in acrylic on stretched canvas of the Indian God Shiva. 110cm x 70 cm or 42″ x 28″
For sale at  $500  $475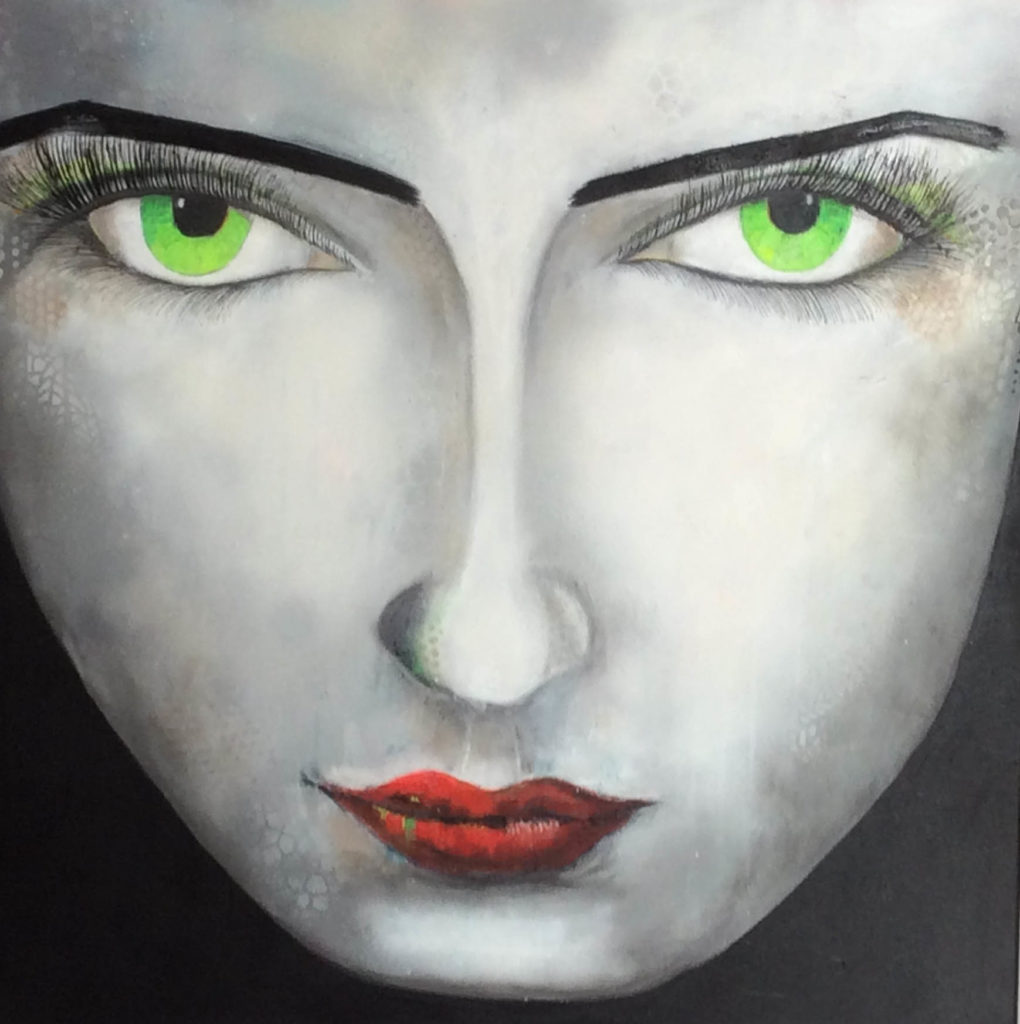 Green Glow'(right)…..90cm x 90cm (35″) on stretched canvas in acrylic with touches of charcoal.
For sale at $400 $200
Seaside 1 and 2        
Abstract pieces combining acrylic paint and my own collage papers, in subtle and imperceptible ways.30cm x 30cm (12″).
For sale at $100 $50 each or $80 the pair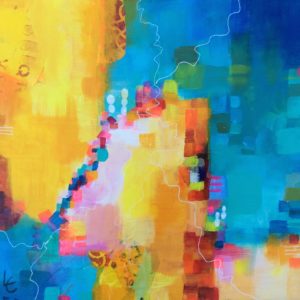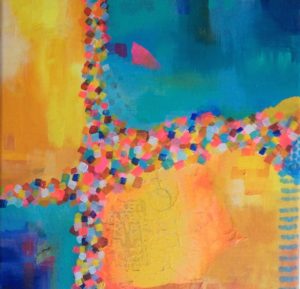 "Buddha Sees" Acrylic on stretched canvas with a little collage – – Also available as an art print or other merchandise. FOR SALE at $300  $250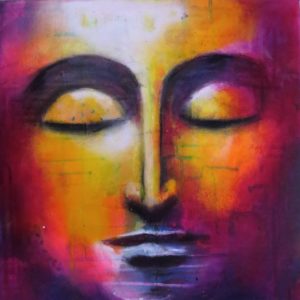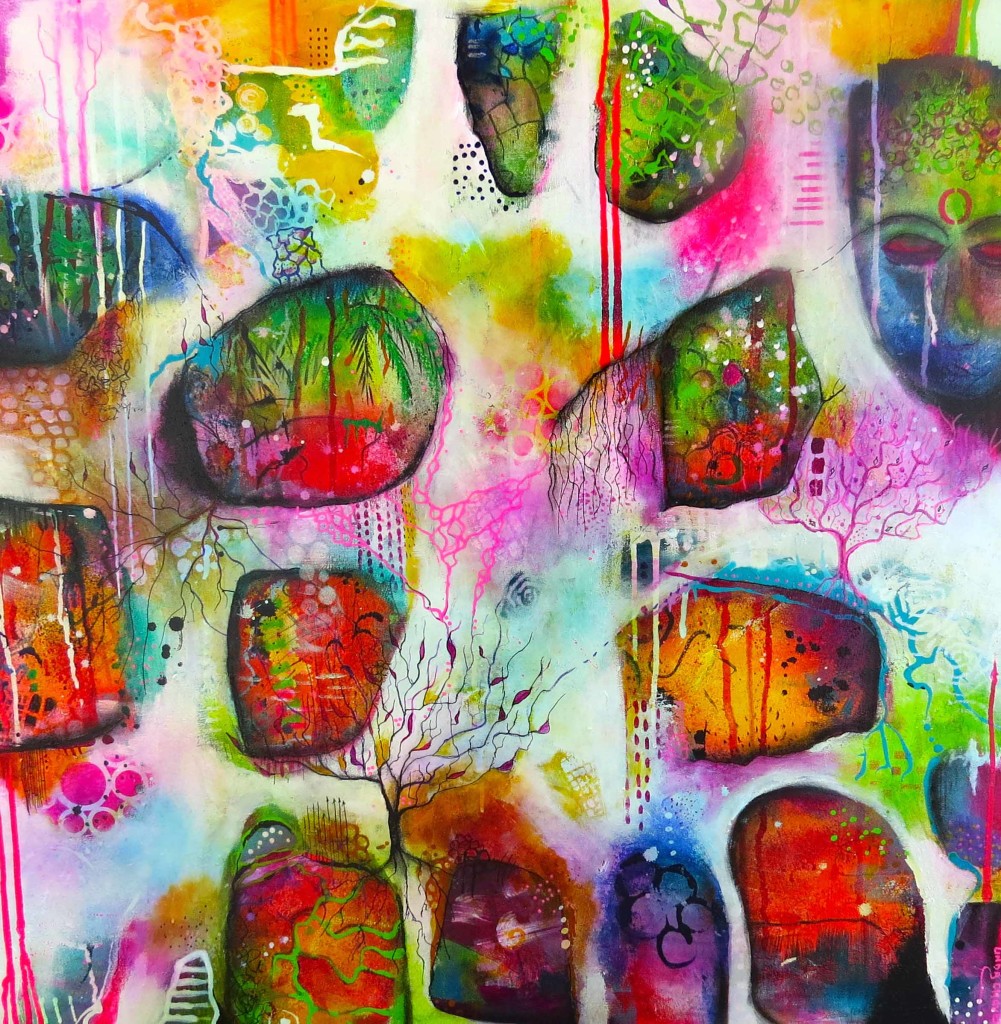 Buddha Sleeps
Acrylic on stretched canvas
$115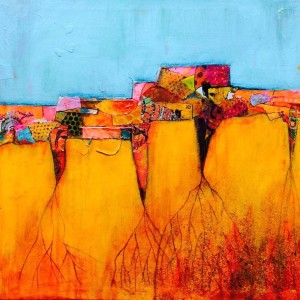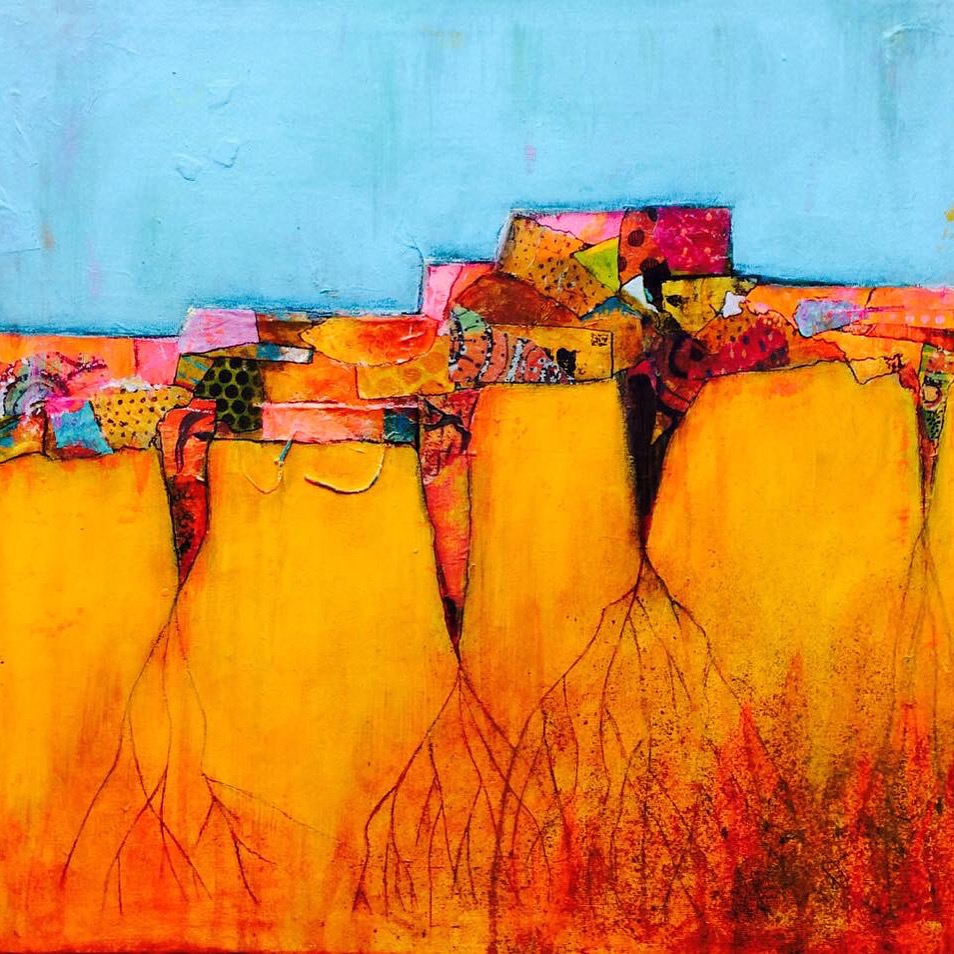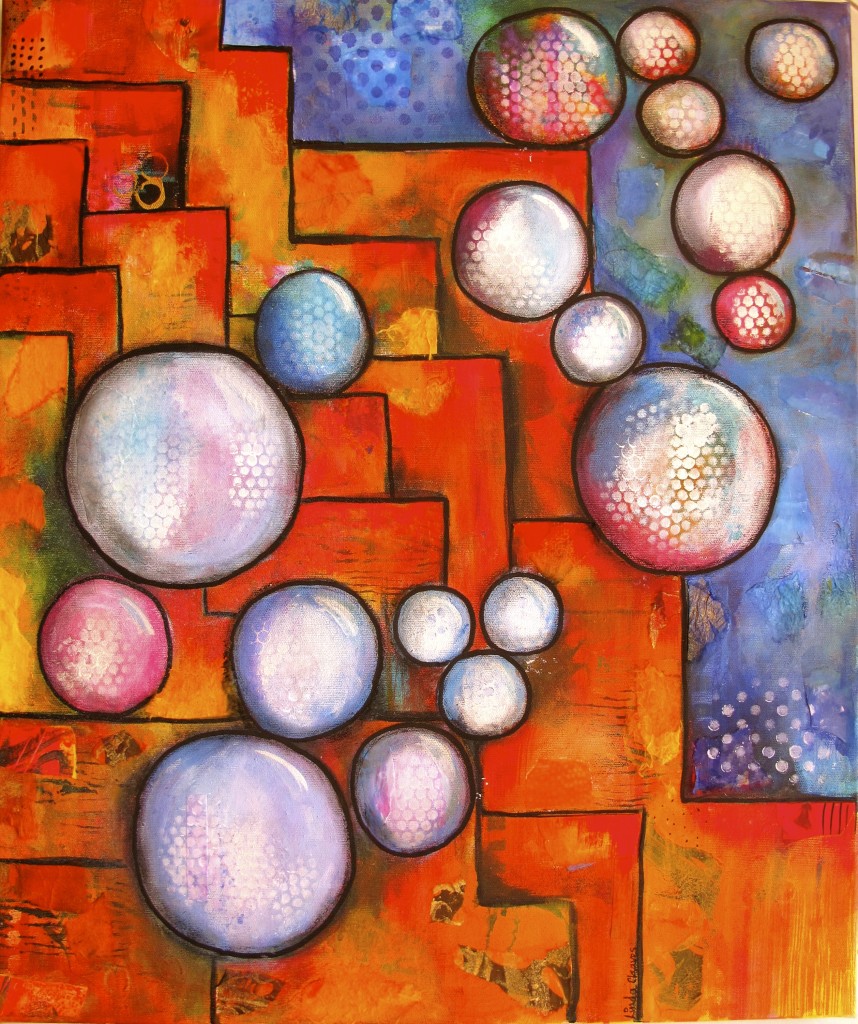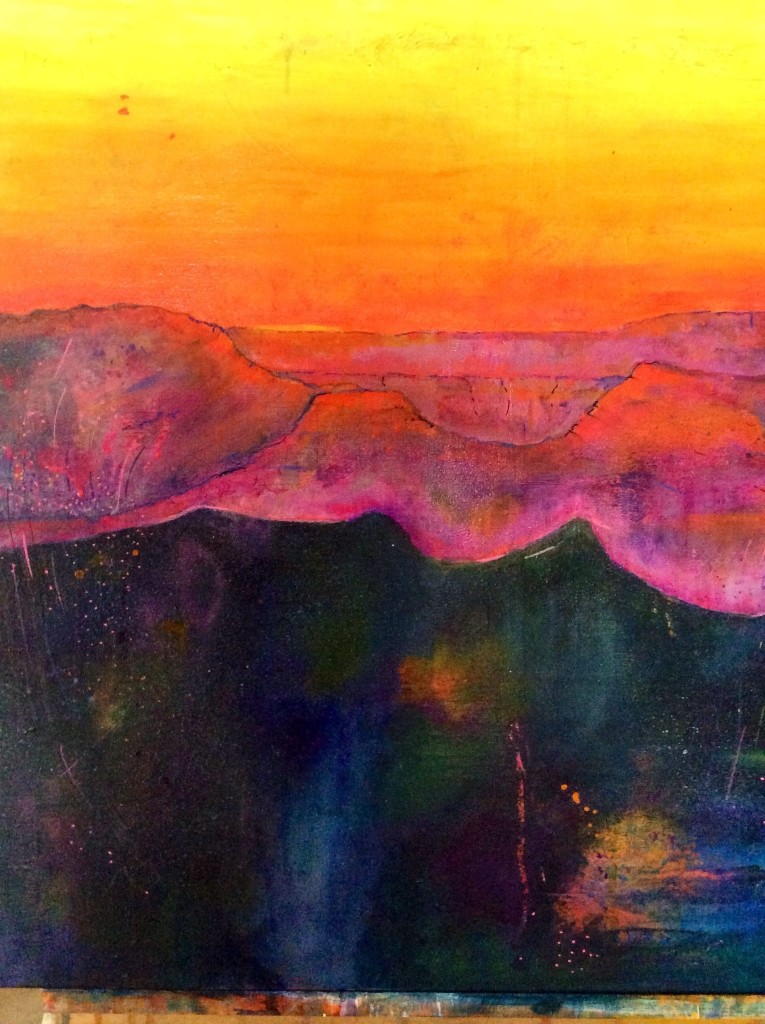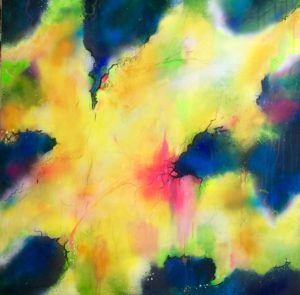 'Stand out from the cloud' (middle above) mixed media on canvas 90x90cm  (35″) For sale at $450  $300
Cracking Up……..in acrylic with a rich base texture with cracks.  It is on stretched canvas, size 70cm x 50cm (27.5″ x 20″)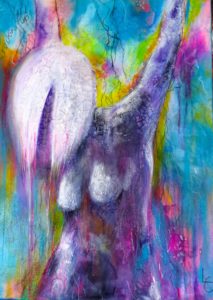 For sale at $300 $175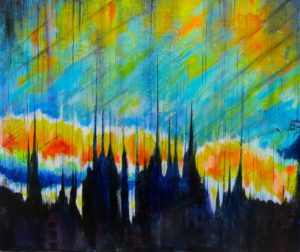 Reach for the Sky
Details to be supplied
For Sale at $200