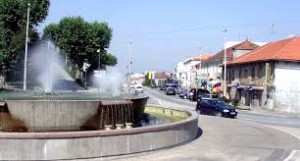 Lousada  is a small town about 35 km from the thriving, vibrant coastal city of Porto. It is very well placed in terms of access with fast motorway links to Porto, the Douro valley, and a number of historic towns and scenic countryside areas in the region. There is also an excellent train service to and from Porto. Sadly, buses are infrequent and do not serve my immediate area. Lousada is not in a well known tourist area, despite the beauty and history of the area, and here you will find what might be termed the 'real' Portugal, an opportunity to observe the true culture and mingle and get to know some of the local people. It is an area rooted in tradition, where the people are welcoming and, in my opinion, the most hospitable on earth! It has quite a young population and has all the amenities and services of a town, including several large supermarkets, cafes and restaurants, banks and cash machines, hospitals and dentists, a market, gym, taxi service and much more. The big 'festa' of the area is the week leading up to 26th July, though all through summer, there are fiestas in the surrounding villages.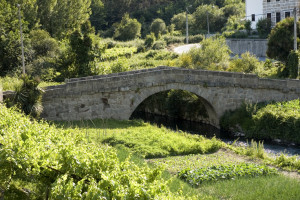 Lousada is in the midst of two local tourist trails – the 'Romaneque Route' which is a windy circuit of a large area around Lousada, which takes people to a large number of Romanesque historic sites, all well preserved, such as churches, manor houses, estates, bridges and towers. This part of area is known as the 'green coast', having a slightly higher rainfall, which adds the beauty of nature to the area. Alongside this route is the 'Gourmet Route' which takes you to a number of wine and cheese producing estates, local produce shops and an amazing traditional restaurant for lunch. During the workshop, I hope to include as an optional trip, visits to at least one or two of these local points of interest and beauty.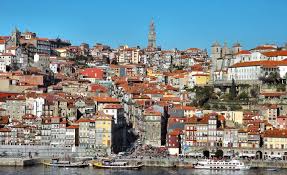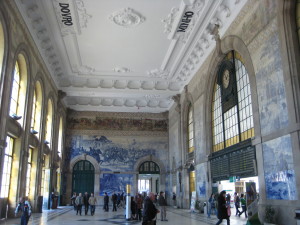 On a wider scale, we have the city of Porto, home of port wine production in the world, and other historic towns such as Guimaraes, Braga, Amarante and Ponte de Lima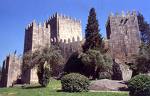 . The World Heritage Site of the Douro Valley, which has a unique landscape of breathtaking vine-clad valley walls and amazing vantage points, is about an hour away by car or train. The beaches are not far – about 40 minutes to the better ones, though the water, being the Atlantic, is bracing!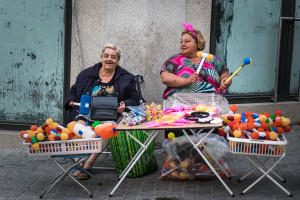 Two woman sell plastic hammers in the streets of Porto's historical centre. Traditionally people celebrating São João in Porto used to beat each other in the head with leeks, because leek was considered a symbol of fertility. It is believed that this custom has ancient origins tracing back to pre-Christian paganism. In the 70s leeks were replaced with plastic hammers, which have become an icon of the modern day festival…………the best day to join in is on June 24th.